40 years' experience. A long history of success.
You will never run out of glue
What makes the real difference between a conventional service and the one we offer you at Almetac can be summed up in a single concept that is part of our DNA: commitment.
From the beginning of our collaboration, we will be committed to you. And our priority will be to respond flexibly to your needs with the right solutions. Complete and innovative solutions, just when you need them. With the speed and efficiency you require.
With Almetac, you will never be without glue. Nor without our support, guidance and assistance. At all times.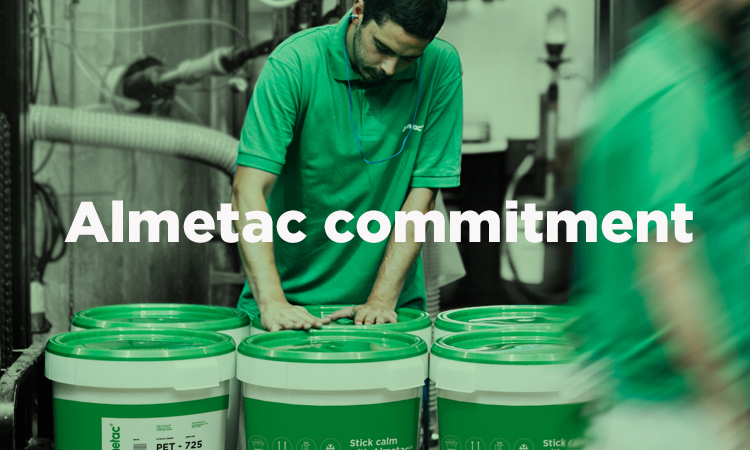 Other interesting stories
---